Go blow



For a long time, I only wanted to study Jazz and play these great songs from the last century just for fun. But more and more compositions were popping out of my head and I needed a vehicle for my Jazz stuff. This band,Go Blow, has released three CDs so far. Some of the finest young Austrian Jazz Musicians have participated on these recordings.

Our second effort "7 portraits" was a multimedia project combining acoustic jazz with art and electronic music. The new CD is music for a ballett, here I composed a 60 min piece for Jazz quintett and string quartett.


CD: "Whatīs going on"
"Woody"
CD: "Seven portraits"
"The unknown cello player"
CD: "Hear, my dear"
"Jealousy"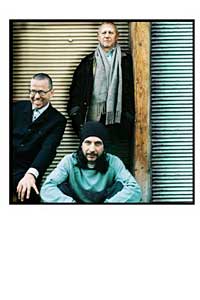 Go blow "7 Portraits"

BoABoA
This quite stunning duo with singer Agnes Heginger has recorded a CD with German songs from the 20ies and 30ies (unfortunately out of print). A new record is in the pipeline. Live, we are an unstoppable force , offering the audience a wild musical mix of...well, everything. Check out our new homepage: www.boaboa.at



CD: "Wir machen Musik"
"Iīm oldfashioned" (Kern/Mercer) live
"Starker Tobak" (F.Hollaender)
CD: "The Wiener takes it all"
"Joseph, ach Joseph" (L.Fall)
"Du und I" (F.Gulda)




Latte



Latte started as a collaboration between the Austrian producer Florian Macheck and myself. We were just toying around in his studio with some ideas I had. Later, the Austrian trumpet player Lorenz Raab made his contributions to these electronic tracks. To me, this loop-based moody project is a break, or even a holiday away from structured songwriting . We made a whole CD that hasnīt been released yet (one of the tracks appears on a "Summertime" sampler) and played a few live gigs so far.


CD: "Pressure"
"Dehli hustle"
"Armageddon"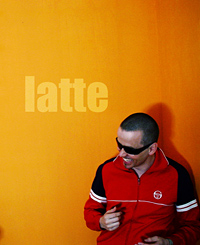 latte


Tunesmith

My Rockīn Roll band. At the moment, this is my most cherished outfit. I am the lead singer and play guitar. To get more information about Tunesmith, please go to
www.tunesmith.info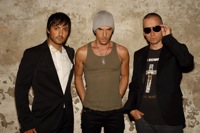 tunesmith